The Brief - The Solution - Additional Images
Brief
Produce a professional looking brochure for a number of different trailer models, which contain relevant technical information and dimensions, to send to potential customers.
Create new Solidworks assemblies with standard options included to show examples of how a fully completed trailer will look.
The Solution
I fully assembled models of three different trailer models, including rear ramps, axles, lighting, and other optional extras, and took care to arrange the designs in a way that the trailer industry doesn't tend to use, in order to make the renders more dynamic.
As well as the images below, I also used images from capturing Real View rendered images in Solidworks to create top and side elevations that included shading and colour, rather than black and white drawings, in order to show the relevant dimensions requested by the sales department.
Additional Images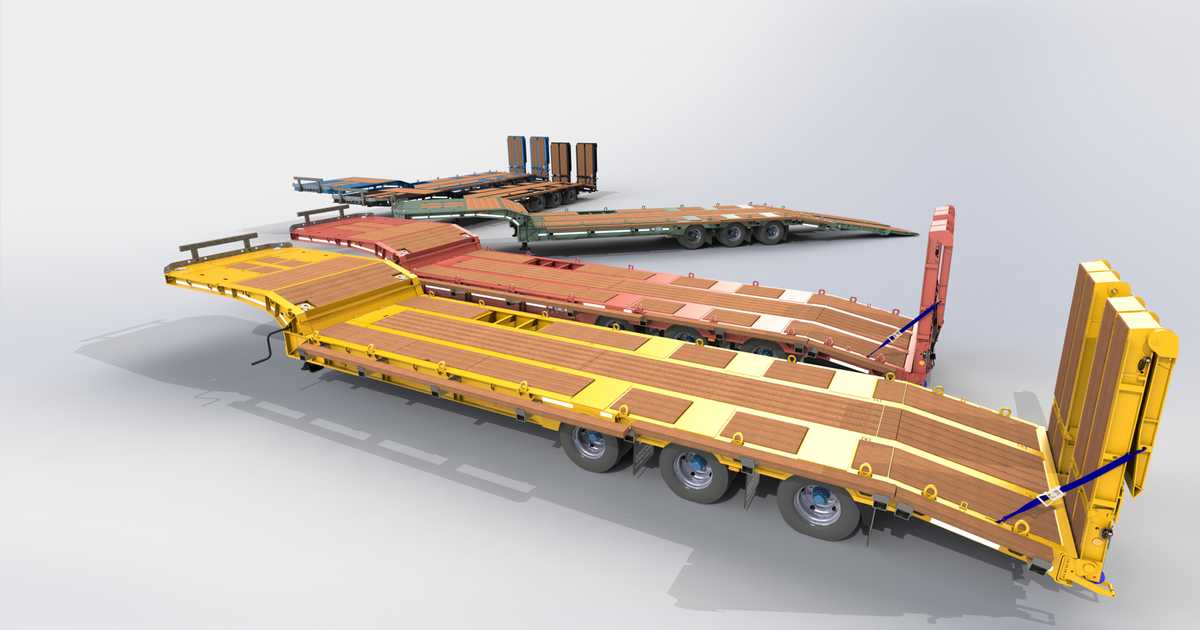 Three SFCL48's - 48 ton Step Frame Concentrated Load trailers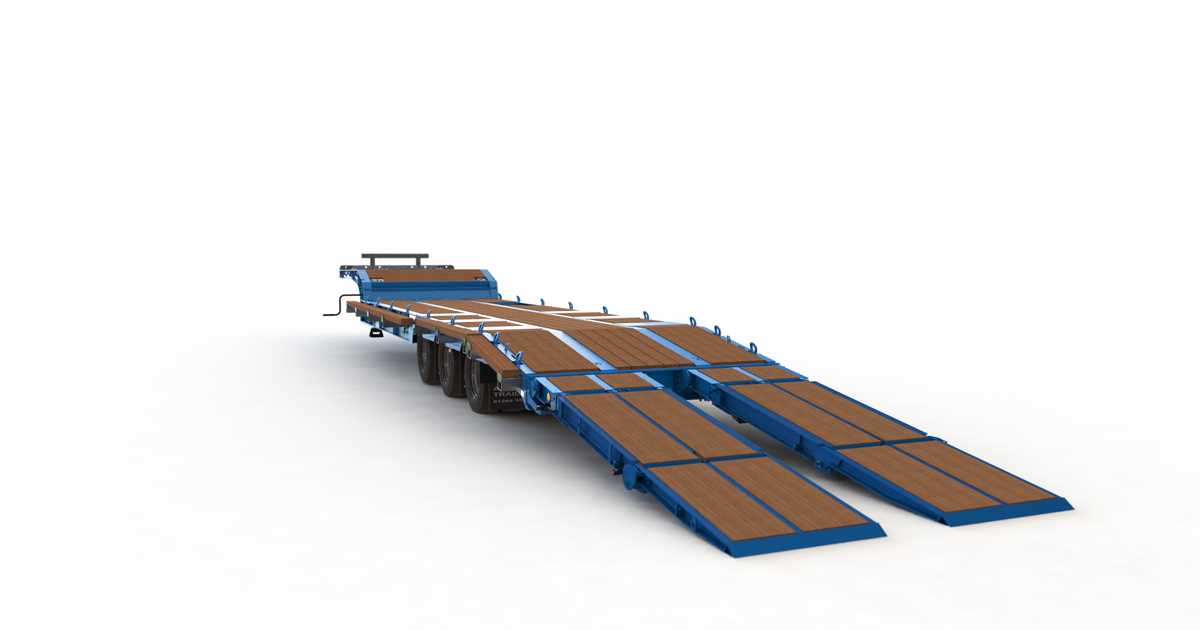 SFCL48 with ramps down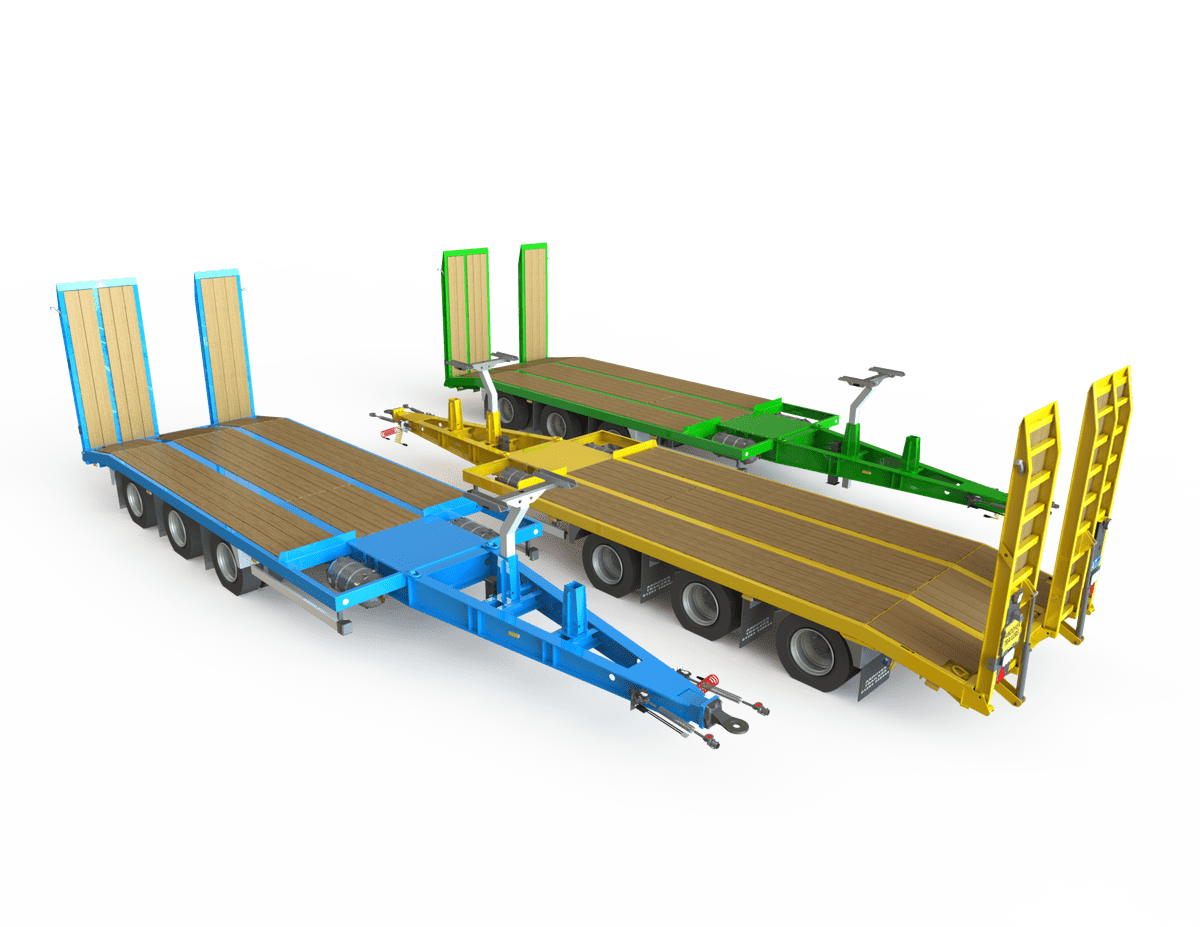 Three Lightweight 25t Drawbar Trailers with 1.2m & 1m wide hydraulic ramps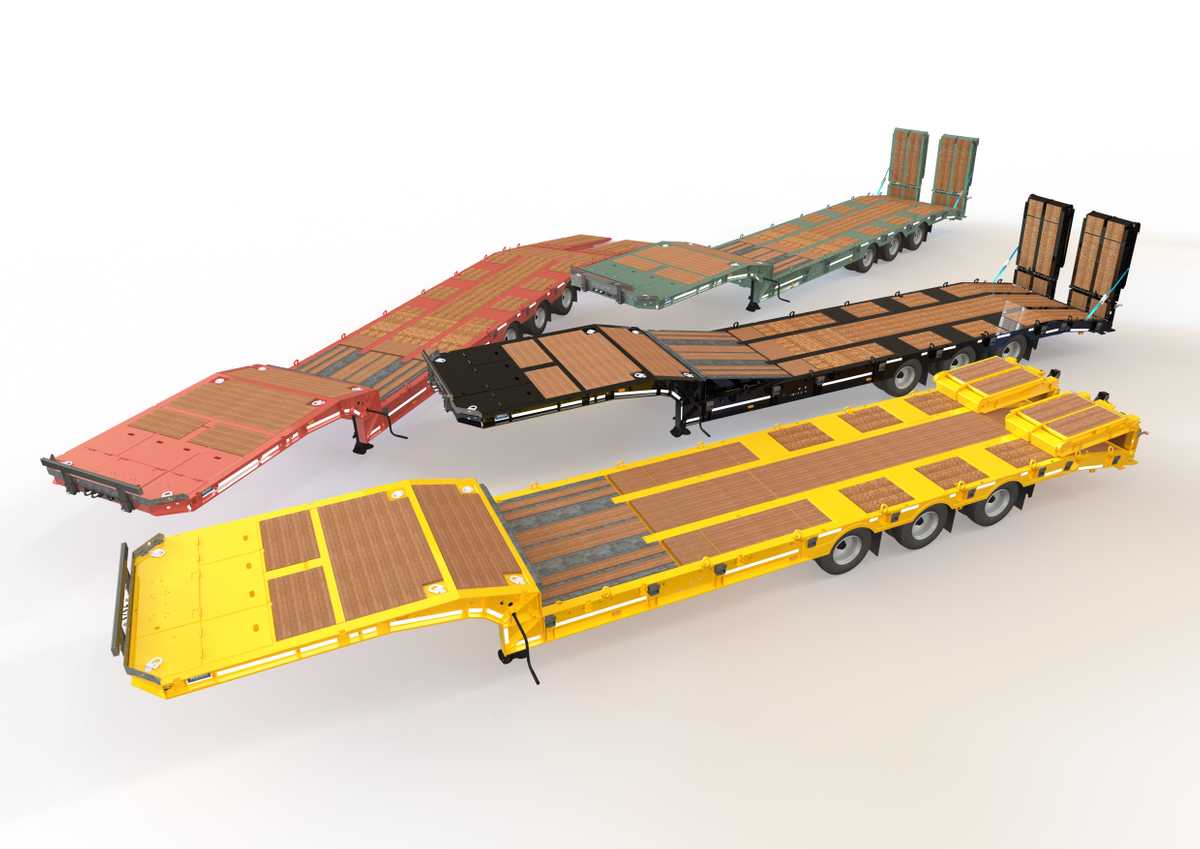 Three SFMC48's - 48 ton Step Frame Machinery Carriers with hydraulic elevating neck ramps and fold forward hydraulic ramps