The Brief - The Solution - Additional Images
Brief
Any branding shown by the project on this page has been produced by me purely to adhere to the requirements for this project set for me by Bournemouth University. There is no official affiliation between this project and any brand or registered trademark.
Design and prototype a reusable eating utensil. Conduct research in order to decide on what food the utensil should be for and brand the design in a suitable way.
The Solution
Living by the beach at the time, and consuming rather more fish and chips than one person probably should, I came across a realisation about the amount of waste caused by single use chip forks. Not only are these used once and then discarded, but they are also not particularly good at half of their job.
The current fork is only really useful for stabbing at chips, but that's only the latter half of fish and chips.
Research I did at the time of this project (I'm afraid I don't have links to my references any more, it was in 2013), showed that there were 10,500 fish and chip shops in the UK; 276,000,000 portions of fish and chips were sold annually; and cod alone accounted for 15% of the UK's retail consumption.
So my product would be a reusable, fish and chip utensil set, that allows the user to easily eat their chips and cut their fish.
The design at basics is a fork, with 4 prongs as opposed to 2, with a knife that is stowed within the body of the fork. Therefore, it becomes pocket sized, and the possible sharp edges of the knife are hidden away.
I played with the idea of maintaining a similar aesthetic to current chip forks, but felt like I needed to change the form factor in order to achieve the functionality that I was after.
The prototype for this project was certainly the most challenging so far whilst at university. The main factors in the difficulty were it being quite small, with multiple parts that had to fit together. The entire prototype was fabricated from sheets of high impact polystyrene and bonded together.
Although for this project I received a 1st (70%), with the chance to redo this design, I'd certainly explore other options for the fork prongs. The design I came up with look out of proportion to the rest of the design, and they are too thin to withstand much, if any, flexing.
Additional Images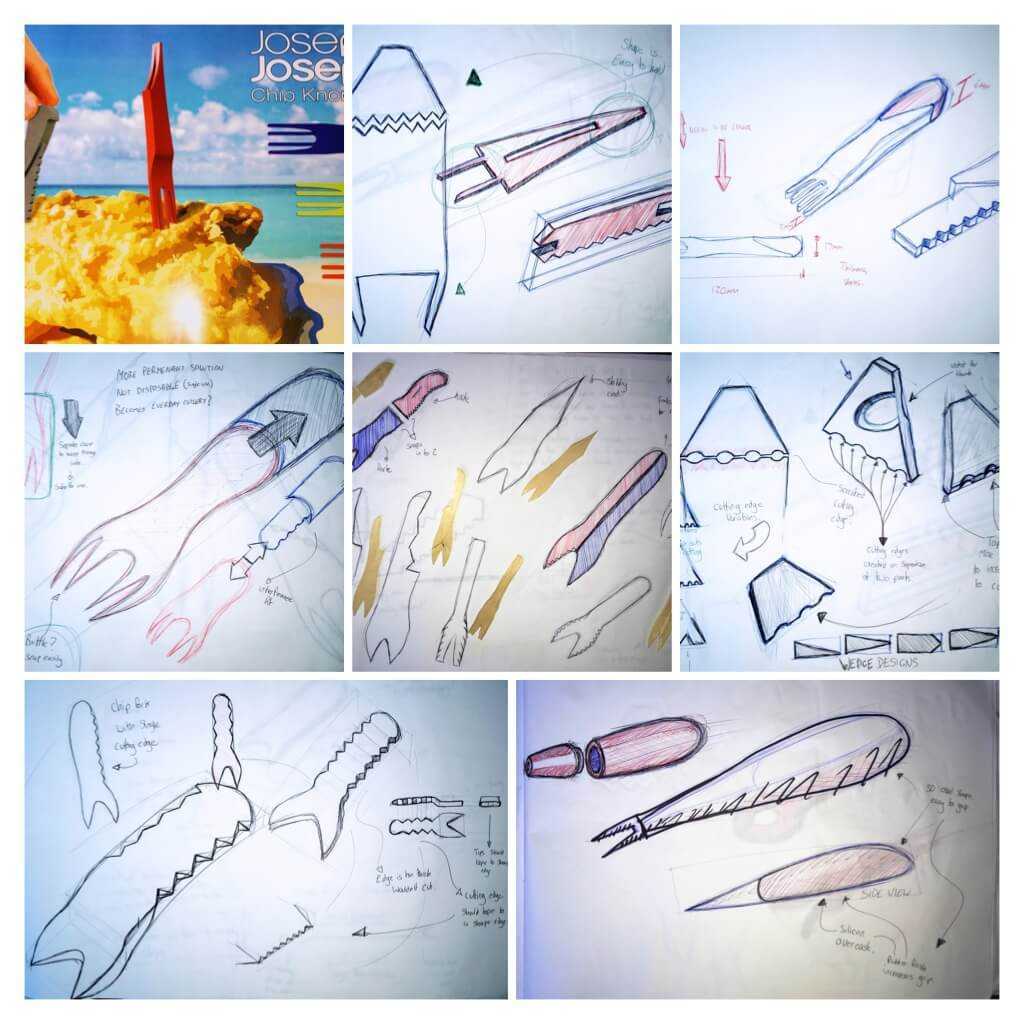 Development sketching and experimentation - not presentation sketches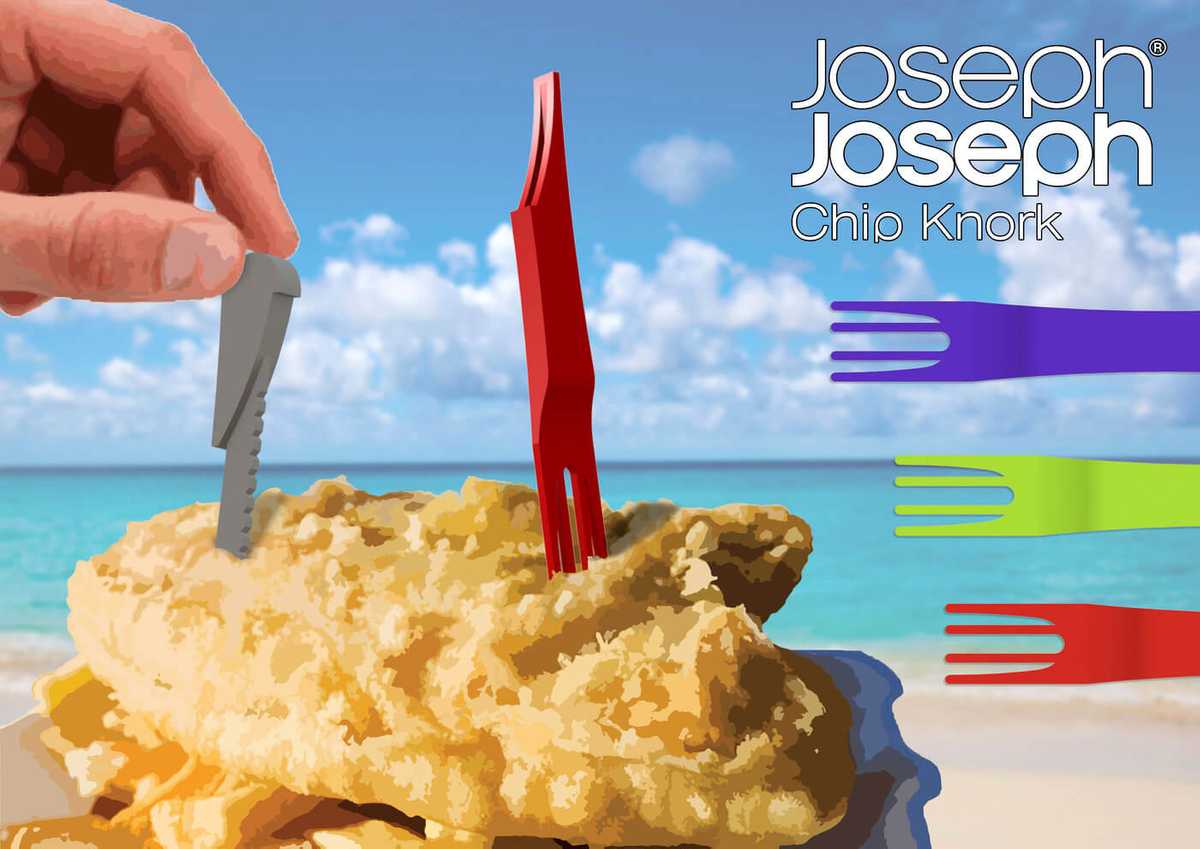 Chip Knork Presentation Board 1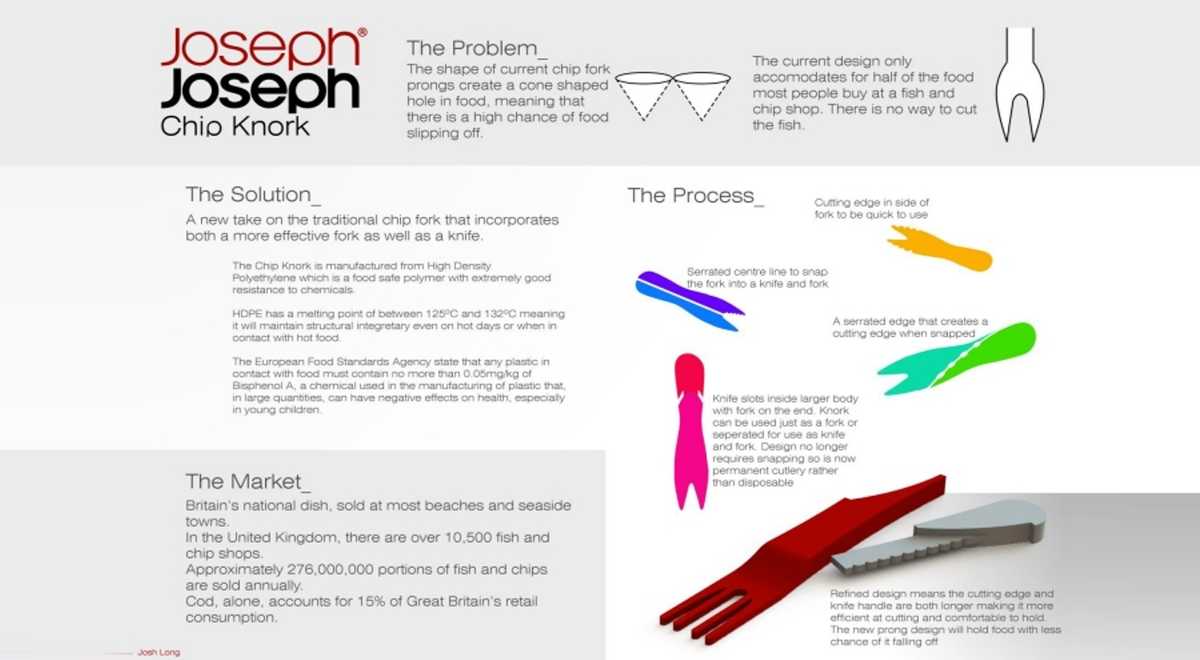 Chip Knork Presentation Board 2 - Research & Development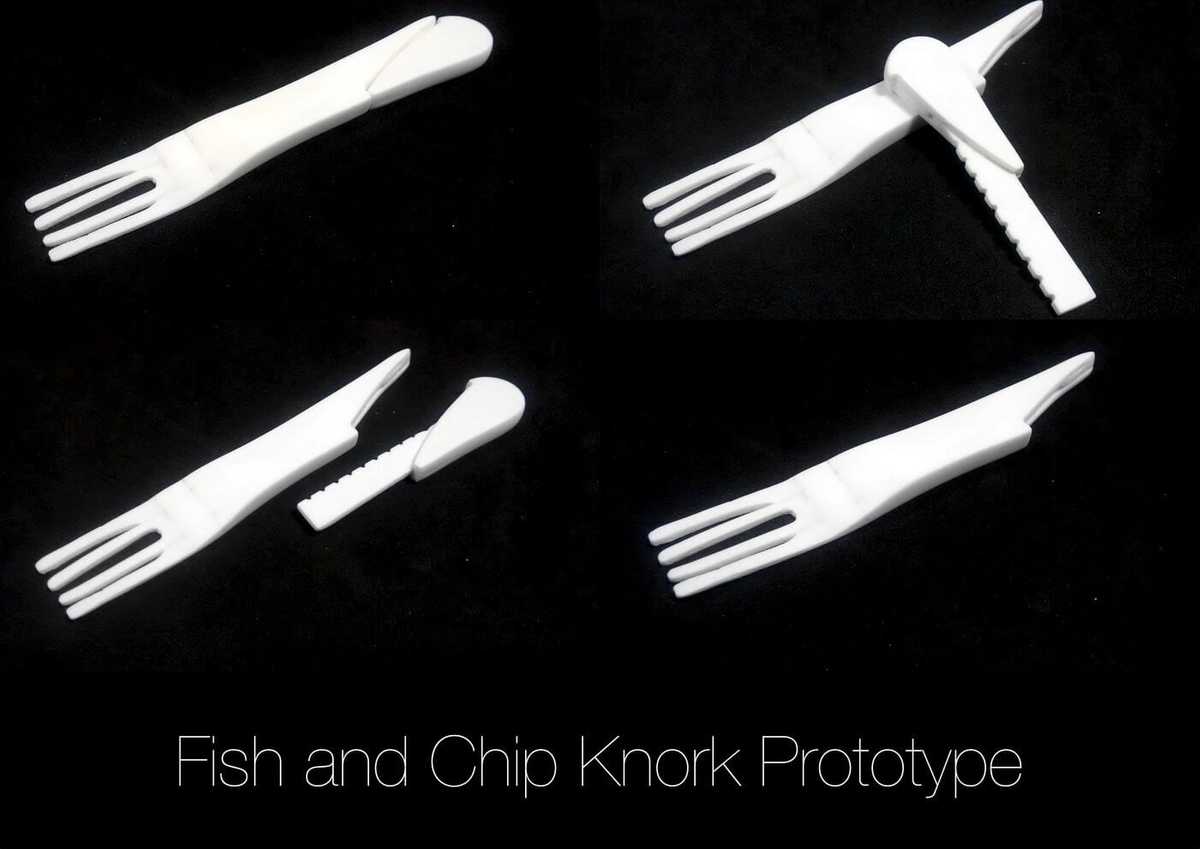 Chip Knork Prototype